Modernizing Archival Legal Documents for Safekeeping
STEEL Litigation realizes that each Back File Conversion project is unique, and our seasoned team of professionals will work with you to implement a cost-effective solution that is customized to meet your specific needs.
Back File Conversion is the scanning and indexing of your older and archived paper files, drawings, books, journals, and any other paper source documents and converting them to a usable electronic format. In contrast to hard copies of your files which are tedious to deal with, electronically stored documents can be easily searched (OCR), printed, shared between users, or even posted to internal or external websites for others to view.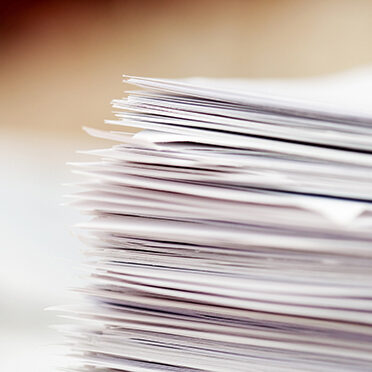 STEEL Litigation Back File Conversion Services Include:
Document Pickup – STEEL Litigation will arrange for documents to be picked up from your location. Documents will be stored with STEEL Litigation at no charge through the completion of the project.

Document Preparation – remove staples and paper clips, tape-torn pages.

Scanning – pages are scanned to PDF or TIFF image using high-speed scanning equipment, OCR services available.
Indexing – file naming, key data entry for document naming and retrieval.

Transfer to Archive Media – images and data transferred to CD-ROM or DVD media.

Document Destruction or Return – original paper documents can be shredded or returned to you.
Once the conversion of your older files is complete, we can perform day-forward conversion as well. We can convert newly acquired documents to the already digitized archive, thus providing an up-to-date electronic collection of all documents within your company, organization, or group.
Having STEEL Litigation convert your documents relieves you of the burden of having to obtain expensive equipment and software for what many consider to be a one-time task, and it allows your employees to focus on your core business instead of having to worry about file management.